10-13-2020, 10:07 PM (This post was last modified: 03-01-2023, 04:21 PM by Adrian Kane.)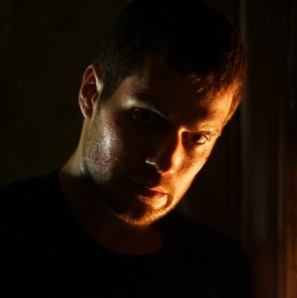 The last thing Arikan remembered was a figure blocking that glorious sunshine and the muddled cry of a voice calling for help.
When next he woke it was to agony. Trapped in the shell of his own flayed skin, he tried to move, but it a futile effort. He barely managed to look around. The space was dim, but compared to the mine, it was practically bathed in light. A small window was overhead. Rafters stretched across the ceiling. The noises of animals stirred. That was when he recognized the crunch of straw under his back.
He was in a barn like a beast, but it was bloody wonderful compared to what was escaped. For all the weakness of his body, memory was clear. He walked away from the table of his torturer, a man who impersonated a Hand of the Light with startling skill. An Aes Sedai, her warder, and an 
Asha'man
 tried to stop him him, but it was the pulse of the Dark Lord's tempting power that won his freedom when shields kept him from using his own. He remembered the horror on her face with Lythia was turned with her own weapon. He'd opened a gateway and fell through – dumping himself anywhere just to get away.
Which brought him to a gap in his memory. How had he come to be in a barn?
The attempt to stir failed miserably. Some time later an animal whinnied and Arikan was roused back to consciousness. A woman stood at his feet. Her hair was braided and pinned atop her head. She wore a cotton dress and a dirty apron. She held a bucket in one hand that raced his heart momentarily until he realized she was holding a glass of water in the other.
She settled into the straw and bravely scooped his neck upward, tilting the cup to his lips. A blanket he hadn't noticed until then fell limp down his chest as she eased him upward. He could barely hold himself up to drink, but he greedily swallowed the water. Then two more cups before he found the willpower to speak.
"Where am I?"
His voice scratched.
The question pursed her lips to thin lines. She must have seen a few things in her day to be so close to such a gruesome sight as he must be without heaving.
"Yeh be layin' in the donkey barn. Been here since me husband found yeh in the sheep plot. Figured yeh for dead till yeh opened yer eyes."
She sat back after easing him back to the straw, wiping her hands on her apron afterward, a no-nonsense tilt to her chin.
"Bad luck has been about the area lately so we wont be askin' no questions 'bout yeh, but don't yeh be gettin' no ideas. Though by the look of yeh, I don't think that's a big worry. I'll bring yeh some stew, should be done soon iff'n yeh have the strength to eat it. I ain't gonna spoon-feed yeh like a wee babe."
 she said after looking at her apron.
She didn't answer his question, but she didn't need to. The woman provided the answer in the clues of her stupid accent, and he knew exactly where he was: Tear, deep in the country by the sound of it.
Supposed even the countryside of Tear was better than the fake-Hand of the flaming Light's torture table. He nodded a muddled acknowledgment and sank into the straw. After everything, the donkey barn was as luxurious a king's chamber.