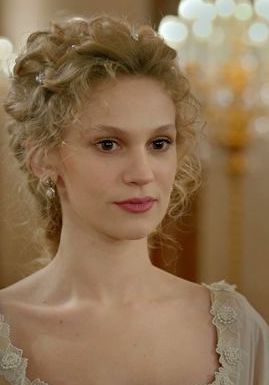 "
Nicole Candraed
"
Time passed.  And for the first time in the whole arc of her long life, Corele was blissfully carefree. The revelation hit her one night all of a sudden.  She blew out the candle, pulled her feet from the cold floor, curled up under the blankets and did not cry herself to sleep. Not that she was never fulfilled as Aes Sedai, but every day since novicehood her thread felt on the verge of fraying like the fibers on a trampled shawl. It was a stressful life, which is why so few girls with the ability actually earned the elusive title. Yet
saidar
was a sweet reward and serving the Light made it all worthwhile. 
Perhaps she was finally coming to accept the loss of it all. 
She worked her fingers to the bone for the Queen, but did so between excited moments of gossip. After facing Faodella, she became used to being overlooked by ageless faces. The only spike of real anxiety in these last few weeks was when she was prevented entrance to the Queen's chambers by a leathery pair of Maidens of the Spear.  It had been so long since she'd seen Aiel, it took her a moment to realize the laughter from within the Queen's rooms was
his
voice.  Corele bowed her head after that and did as the Maidens commanded: she left. A pleased smile touched the corners of her mouth knowing what she now knew herself.
One day she realized she'd forgotten to run to the pigeonry to check for letters until well after nightfall. Yet there was no correspondence; then or any day since. She slowly began to unclench her fist around that dream as well. They must have been wrong, she concluded: Kymira and Nessie. Someone was using Lennox's name and maybe his face too. Corele was certainly not ignorant of the clandestine gifts of the Power. If he really was alive, he would have come by now. He would have found her. The many weeks of disappointment culled her eagerness to return, and she hadn't gone back since.
She danced and drank and was courted. It was a glimmer of the sort of life she would have known had she remained Lady Taravin: a noblewoman's life. As such a Lady, she would have given any husband the alliance of a powerful House and the fortune of an eldest daughter's dowry. Instead, Nicole did not have such jewels in her crown to offer, she was only a flashy prize as one of four Ladies in Waiting. At every public appearance of the Queen standing demurely behind Her Majesty was the intriguing Nicole.  Her scar never seemed to bother anyone but Aes Sedai, even after they learned the inconsequential truth of their origin. She still wondered if Faodella believed the story or not, but there was no manipulating Nicole unless she wanted to be handled. There was no leading her astray or bribing her either.  Her only temptation was that she was falling prey to her own divination. Corele conjured up an identity to pass her remaining years, and perhaps she was finally falling into it in earnest. Through the game of it all, she smiled and flirted with giving in to this reset reality. She seemed to forget about the strings of the White Tower. In the merriment she rarely considered the Last Battle even among all the talk of the Shienarans and their negotiations. In quiet moments she did not wonder what Byron was doing or fear for Arikan's location.
She continued to wear the blue pearl, but every time Leodon twisted it around her finger, his affection dulled the questions in her mind like it tugged at dormant doubts. She came to an arrangement with young Kymira about keeping it. She fed the child all sorts of gossip which the little bird used in all sorts of creative fashions. The two were slowly becoming actual friends. Perhaps it was because Nicole treated Kymira like an adult, at least that was how the child probably viewed it. To Corele, she nudged and guided the girl like a mentor. Kymira was the Lady of the House Corele would have been had she not gone to Tar Valon. It was an obligation and a privilege to groom her long-great niece.
Kymira wasn't the only one to benefit from their friendship.  The girl also knew about Corele and Leodon's relationship, but rather than squash their consorts, Kymira approved of it. She even helped from time to time like she was enraptured by the romance of it all. The idea of her elder brother courting some 'pig-faced twig of a brat' as she liked to describe Leo's usual matches, in her opinion, Nicole was a much better alternative. Where the girl learned such language, Corele could only fathom, but the child was right. Leodon's prospects in marriage were overwhelmingly political. His family was in the right to make as powerful a match as they could, but unfortunately, power had little to do with trivial things like beauty and passion.
With the excuse of Kymira's friendship, Corele often found herself in the company of her older brother. The two would find some reason to depart only to reunite somewhere else. She savored those moments when she discarded every shred of sense. If she closed her eyes, and felt only the heat of his skin pressed against hers, she forgot Corele Taravin and her nephew ever existed and instead knew only two people desperately infatuated with each other.