[[Continued from
Under Guard
]]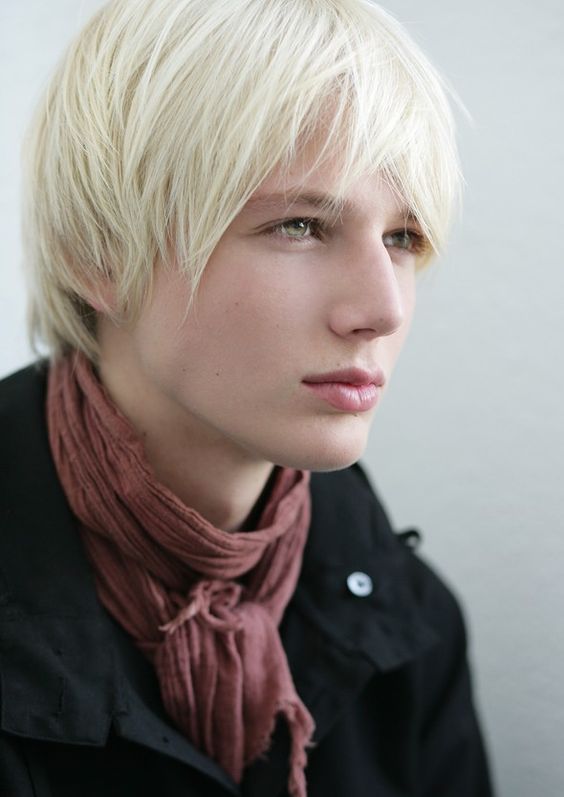 A nondescript room waited beyond, fashioned with various bits of furniture that cohesively failed to mark the area's purpose. The only windows topped the height of the walls, the slits streaming a ghostly sort of light over brightly upholstered chairs and gleaming darkwood cabinets. A treasure trove of dust-covered ornaments littered shelves, and there were a few rolled rugs stacked in a corner. Araya stumbled through the gateway, but managed to negotiate Jai into one of the chairs before he ended up on the floor again. Little puffs of dust dispersed under the weight, bright like tiny stars before the vortex of saidin wrenched away and robbed the fleeting beauty.
"We're in Tar Valon. To get that jaw fixed."
Jai had been mumbling to himself so he was certainly conscious, but how many of those words would penetrate the veil of fog was anyone's guess. Araya explained nevertheless, shrugging off his blood-marked coat and tossing it on one of the cabinets. The shirt beneath was the deep blush of sunset, and when he pushed up its sleeves one wrist glinted dully with a number of silver and leather bracelets.
"Not the Tower though. Seems to me you could do with somewhere quiet to sleep off the hangover. No questions, if you don't want to talk. But one condition: You're in my home, Brother. Best behaviour expected. Other people live here."
Hana would curse him for the open trust, he'd bet, but the privacy of a static brick-built home was a wispy concept for Araya to fathom. The Tuatha'an were a community, bound together by a common purpose that found little use for the isolation favoured by towns and cities, where neighbours might not know neighbours. Araya was open-hearted at the best of times, and Jai was a brother.
He waited briefly for any sign of cognition, but was loath to waste time that could be better spent hailing a Healer.
"I'll be right back."
*
The door opened onto a hallway; cleanly swept floorboards but for the woven rug running down the centre, and tidily painted walls. A frowning, investigative face greeted the racket he made lumping half-way down the stairs; which had been the desired outcome. He didn't want to scare Hana half to death, though she was used to the undeclared comings and goings by now; it was why the room upstairs was vacant, after all. Shrewd eyes levelled him head to toe. Must she always look so suspicious to see him home? Though maybe this time she had a basis for that wary expression, since he was hovering between steps, hand on the bannister, his own expression slightly uncertain as he combed the area around her.
"The kid?"
"With her tutor, as well she should be at this time of day." 
The suspicion was coalescing in those grey eyes, punctuated by a fold of the arms.
"Good." 
A little tension eased; his only concern in bringing Jai here rather than the heart of the White Tower.
"Light, good. I've an injured Brother upstairs. She doesn't need to see this…"
"A man should be wiser with what he brings into his home," 
Hana interrupted curtly.
"Particularly when that home houses a child."
She'd already begun to ascend with heavy, resolved footsteps. But Araya caught her wrist.
"I don't trust him, the state he's in right now. Must have drowned his sorrows in a brewery, Hana. Probably doesn't even know where he is. I need you to go to the Tower, bring back a Healer. I can't fix broken bones."
She took a moment to contemplate both his expression and words, though both spoke as truthfully as the other. She did not ask why he had not Travelled straight to the Tower; he supposed she didn't need to.
"Korene will be back for lunch. I'm not going to spend the rest of the morning loitering in the White Tower's foyer. You'll write me a message to take, so that they'll sooner listen to an old woman's pleas."
Araya's gaze drew the shadowed hallway at the top of the stairs, not entirely at ease with leaving the other Asha'man unattended up there. Jai was hardly in his right mind with that much alcohol fueling his veins in place of blood. But he nodded, and followed her down the rest of the stairs. The quickly scrawled note made it explicitly clear that it was an Asha'man in need, and detailed the worst of the injuries so that someone suitable could be sent. Hana's lips pursed a thin line; it was a look that clearly said: you don't pay me enough for this, but ever the diligent worker she shrugged herself into a coat and took the note from his grasp. She didn't even smile when he kissed her head and thanked her for her help. With that done, Araya headed back upstairs; best make sure the guy hadn't swallowed his tongue or choked on his own vomit.